About MOEGINOMURA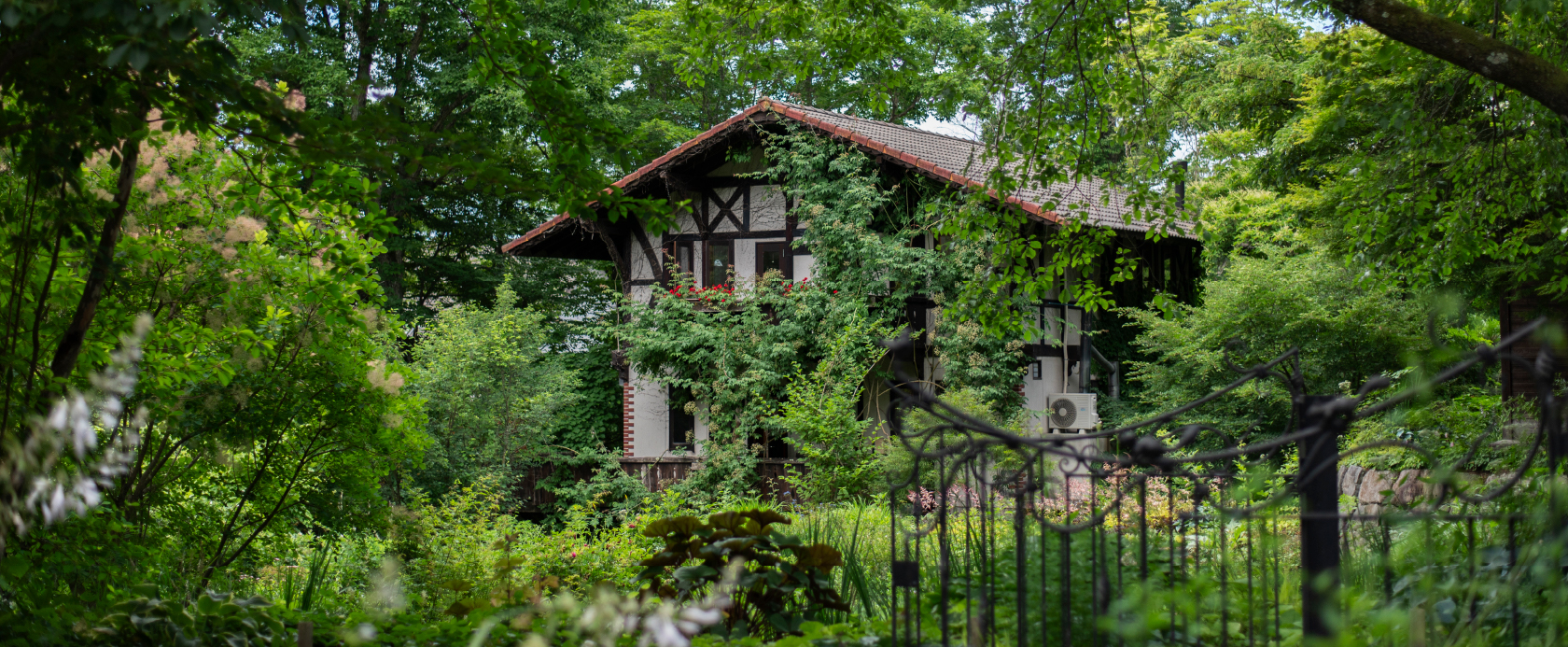 What is MOEGINOMURA VILLAGE?
Moeginomura (Moegi Village) is a tourist complex in Hokuto City, Yamanashi Prefecture, located in the Kiyosato Plateau at an altitude of 1,200 meters, about three hours west of Tokyo by car or train. The complex includes Restaurants, Hotel, Brewery, Cafe, Merry-go-round, Music Box Museum, Gift Shops, and Art & Craft Studios.
In Kiyosato, you can see the deep blue sky called 'Yatsugatake blue', the ridge lines of Mt.Akadake or Mt.Yokodake, the majestic forests where dormouse and deer live, and a wide variety of vegetation, including subspecies unique to the region. While staying close to those unchanged southern foothills of the Yatsugatake Mountains, we connect the past to the future, and Kiyosato to the world, valuing of coexistence with nature, which is often forgotten in modern life.
Amid the stone walls, the wisdom of our ancestors who cultivated the barren wilderness in the first half of the 20th century, lies the original landscape of Kiyosato, a lifelong favorite of Dr. Paul Rusch, the "father of the development of Kiyosato". In 2012, under the supervision of landscape designer Paul Smither, Natural Gardens MOEGI was established over a period of 10 years, covering approximately 32,000㎡, with more than 700 plant species growing throughout the entire MOEGI Village site.
While listening to the rhymes of nature from one of the largest natural gardens in Japan and hearing the songs of wild birds and small animals playing in the gaps between the stone walls, please stop by popular Kiyosato spots such as "Moeginomura ROCK" restaurant and the Music Box Museum "Hall of Halls". Kiyosato Field Ballet, the only outdoor ballet performance in Japan, has been staged continuously for more than 30 years, and there are many other seasonal events in the village.
Do Your Best and It Must Be First Class.
With Dr. Rusch's words in mind, we will continue to pioneer the future from Kiyosato with you for the next half century.
Highlights of MOEGINOMURA VILLAGE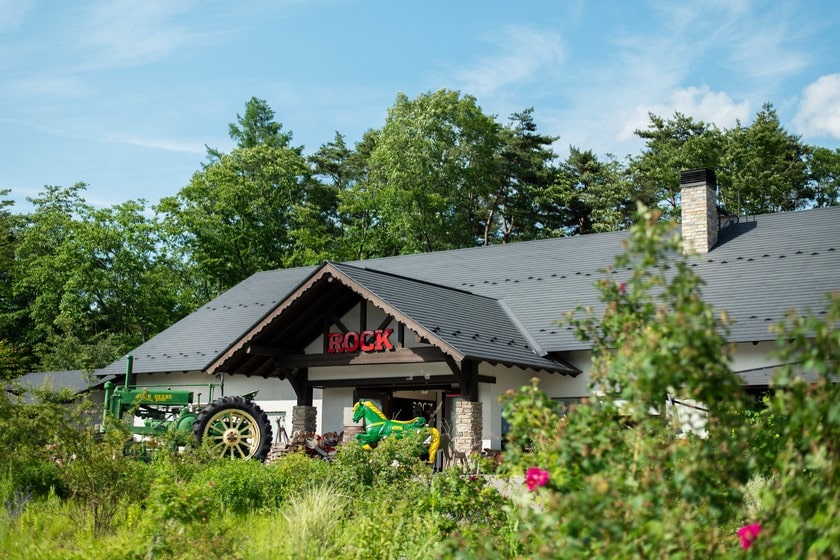 MOEGINOMURA ROCK
One of the most popular spots in Kiyosato Plateau
Since its establishment in 1971, the Brewery Restaurant has been loved by all generations for more than half a century. Please enjoy the "Beef Curry", a Kiyosato specialty that has remained unchanged since its establishment, along with "Yatsugatake Beer Touchdown", a craft beer made in-house at Yatsugatake Brewery.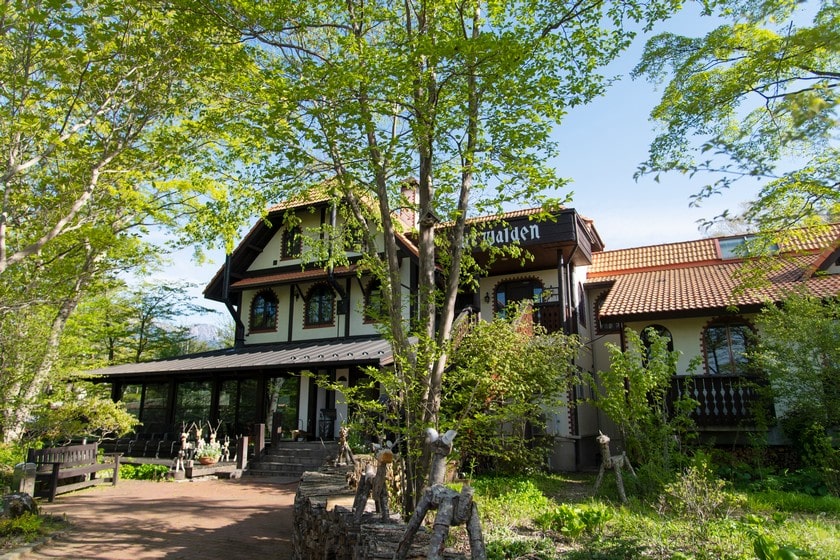 Hotel Hut Walden
Oldest classic hotel in Kiyosato
A classic hotel located in MOEGINOMURA, where you can feel the nature of Kiyosato. With our hotel as your base, enjoy Kiyosato, which shows its various faces in each of the four seasons! Why don't you come and slowly feel its freshness, the soft sunlight, and the wind blowing through the trees? Forget the clocks and take your time, relax and unwind.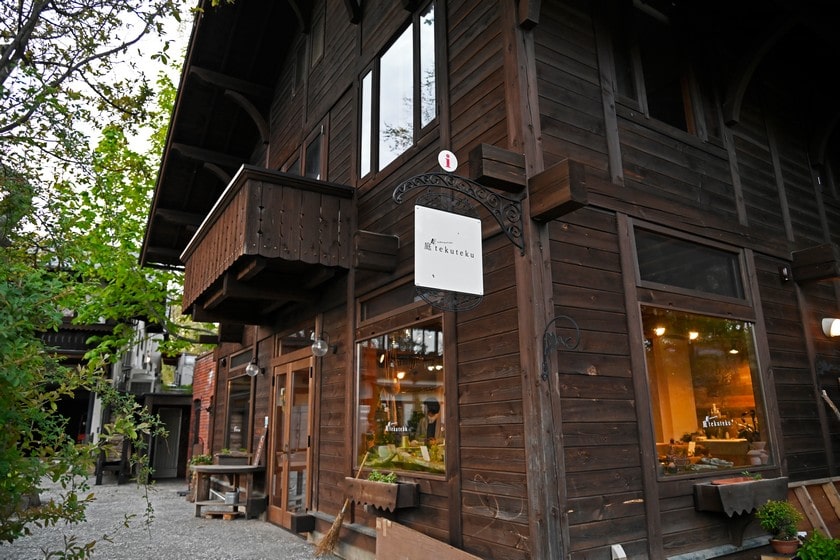 Information Niwa tekuteku
A base for enjoying natural gardens
An information center for experiencing the values of natural gardens and enjoying nature's gardens to the fullest. In addition to various exhibits that provide in-depth knowledge of the natural environment of Yatsugatake and Kiyosato Plateau and "Natural Gardens MOEGI," the center sells a variety of garden goods and holds various workshops related to a lifestyle of spending time with nature.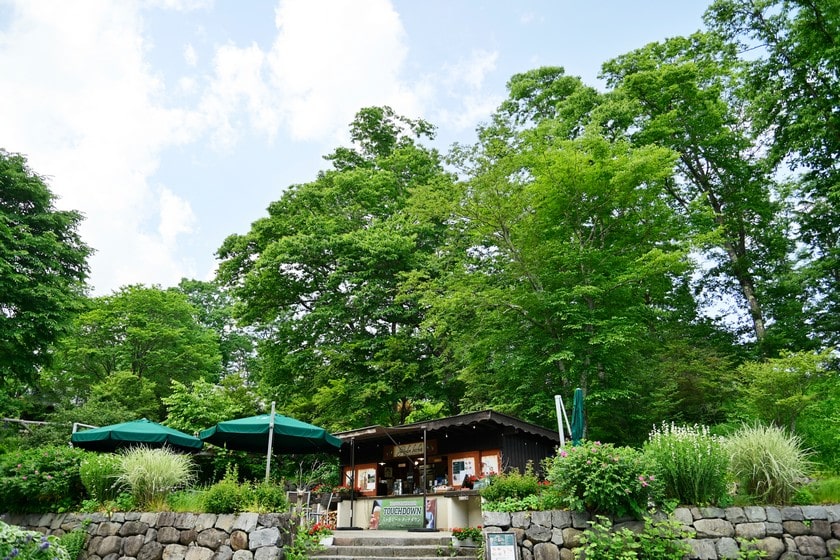 Garden Café by ROCK
Enjoy a beer in the nature garden
This new café was established in the central plaza of the MOEGINOMURA VILLAGE. In addition to popular menu items from the MOEGINOMURA ROCK restaurant, including the craft beer "Yatsugatake Beer Touchdown," you can enjoy a variety of original sweets created by our very own Pastry Chef. Enjoy a relaxing moment surrounded by beautiful landscaping in a natural garden.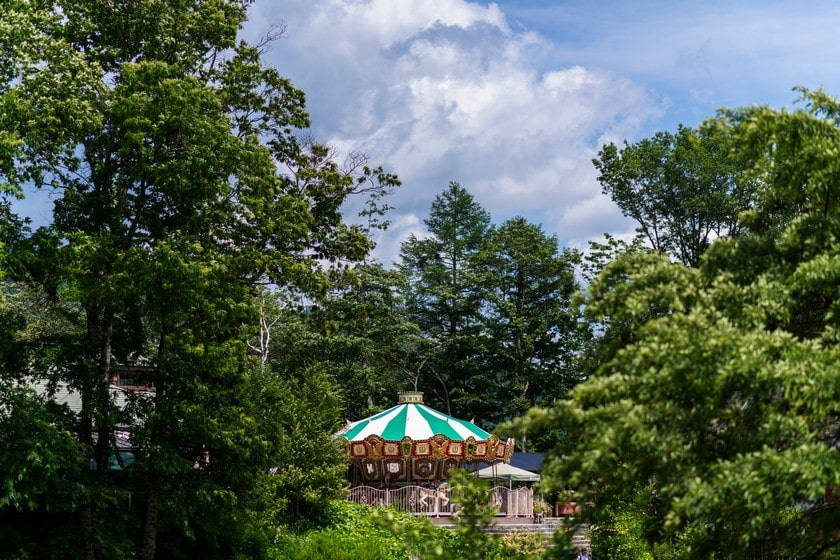 Carousel Dream, a Merry-go-round in the forest
A parade of animals on the hills of MOEGINOMURA VILLAGE
The Merry-go-round, purchased in the United States and installed in MOEGINOMURA VILLAGE in 1993, was named "Carousel Dream" and has since become a scenic symbol of MOEGINOMURA VILLAGE for more than 30 years. Loved by people of all ages, the parade of horses, rabbits, zebras, chickens, goats, and other animals dancing joyfully on the hill has been used in many music videos and commercials by artists across Japan.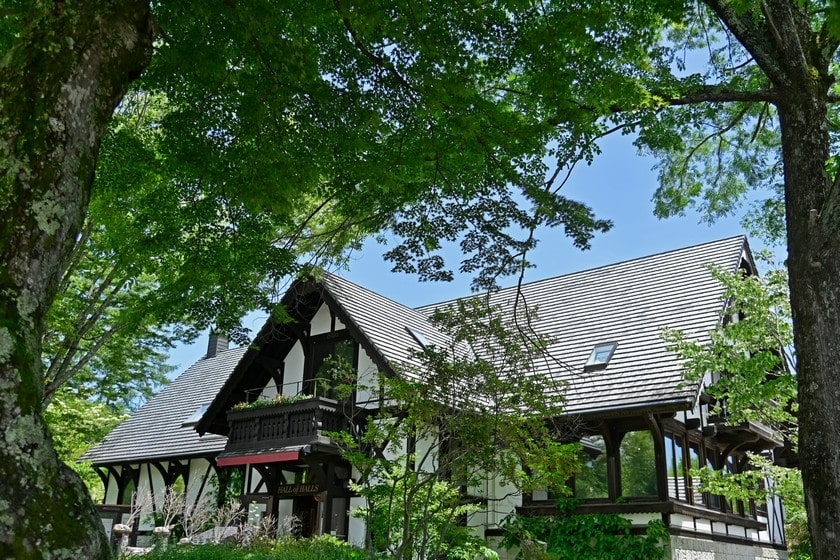 Hall of Halls, Kiyosato Moeginomura Museum
Since 1986
A place of music, art and inspiration
This museum exhibits, performs (concerts), and sells music boxes, automatic musical instruments, and automata. Until the development of records and radios, automatic musical instruments provided a variety of music for people's lives, and through their performances, they convey to us the sensitivities, surprises, and emotions of people in the past as they were. The museum continues to serve as a fun and open museum while fulfilling its role of passing on the life and culture of a bygone era to the next generation.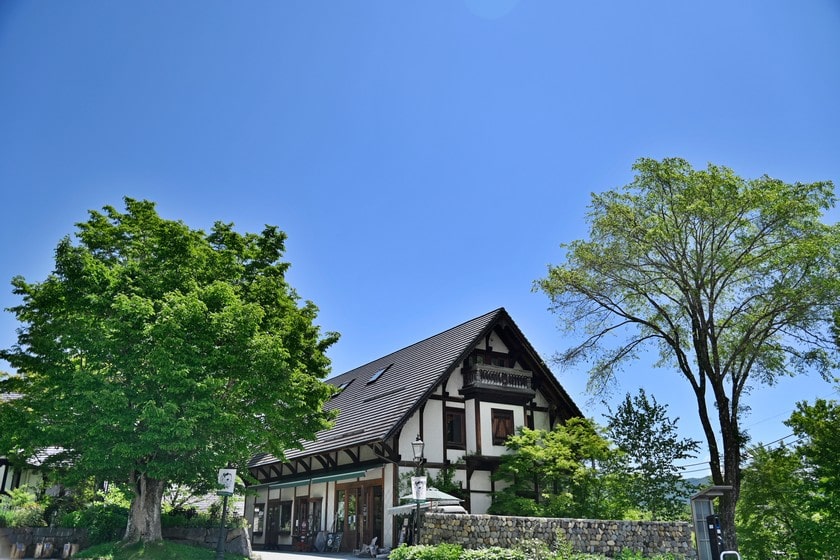 MOEGINOMURA ESSEN GARTEN
Gift store of wonderful select items from the Yatsugatake area and Yamanashi
We have a variety of delicious and wonderful items from the Yatsugatake area and Yamanashi Prefecture, goods related to "MOEGINOMURA ROCK", and food to make your stroll through the natural garden even more enjoyable. Please feel free to stop by for a souvenir as a reminder of your visit to Moeginomura.
KIYOSATO MOEGINOMURA VILLAGE
〒407-0301
3545 Kiyosato, Takane-cho, Hokuto City, Yamanashi
TEL : 0551-48-3522
Digital map in 10 languages is available.
The system supports 10 languages (Japanese, English, Chinese (traditional and simplified), Korean, Spanish, French, Vietnamese, Indonesian, and Myanmar), and is automatically multilingualized by AI translation functions (Google Translate, Microsoft Translate, and DeepL Translate). The system automatically switches to the user's native language according to the user's language environment, allowing natural access in the user's native language. Even inbound travelers who are not familiar with the land overseas can easily find attractive spots and move around smoothly with a single map.